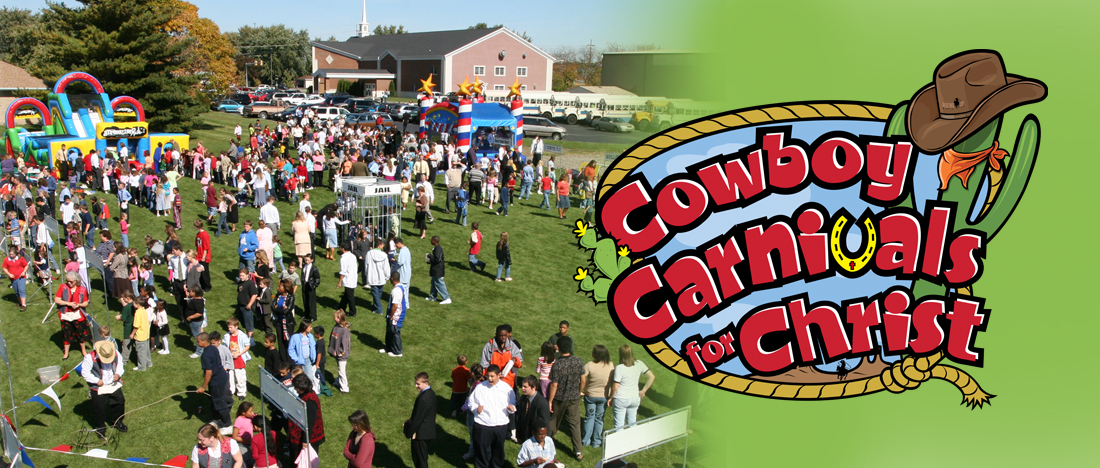 Cowboy Carnivals for Christ
Our number one goal is to use the Cowboy Carnival to help you get children and adults saved, and united with your church!  "…Go out into the highways and hedges, and compel them to come in, that my house may be filled." Luke 14:23
Ready to Break Your Attendance Record? We Can Help!
What Cowboy Carnivals for Christ has accomplished for God's glory:
1,407 in Attendance with 317 saved in Napa, CA
1,400 in Attendance with 100 saved in Goldsboro, NC
500 in Attendance with 130 saved in Durham, NC
In 2017, we setup the carnival over 50 times and had over 1,200 people saved!
View some of our Attractions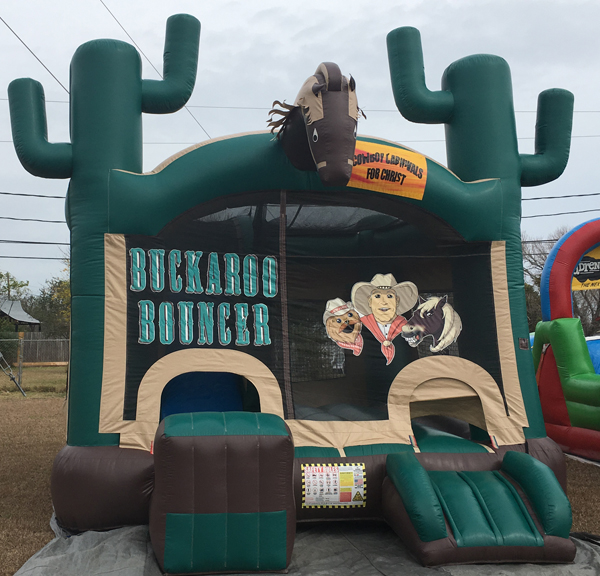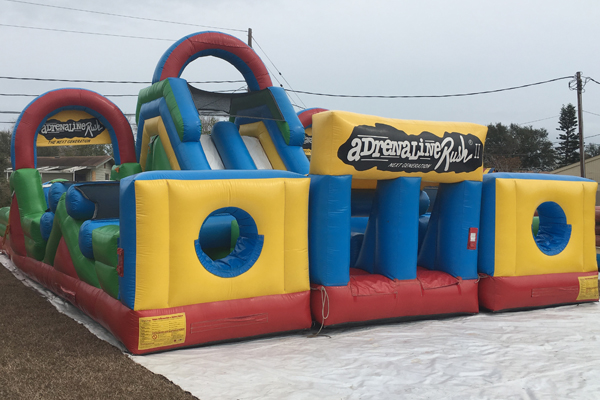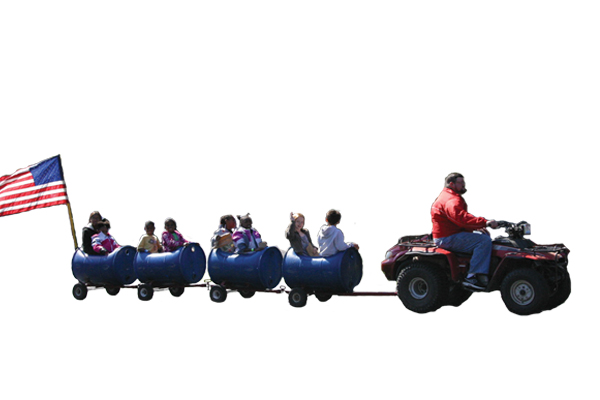 What's One of the Most Effective Ways to Use the Cowboy Carnival?
Church in the Park
Churches get permission to hold the carnival in a public park.  The carnival is setup along with a platform and PA system. Champ and Dixie can perform and Ranger Walker gives a simple Gospel presentation. During the invitation church members are on standby to take down names and get contact information.  After the service, we have the carnival.
In 2016, Lompoc Valley Baptist Church in Lompoc, CA had church in the park with 700 in Attendance 30 Saved!
It is an extremely effective way to get the Gospel out and for churches to establish a good name in the community. We have found that many unchurched people are more apt to go to a service in a public park rather than one at a church.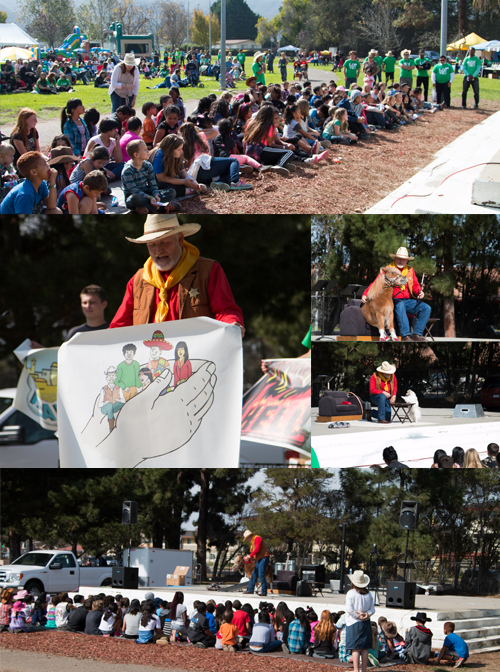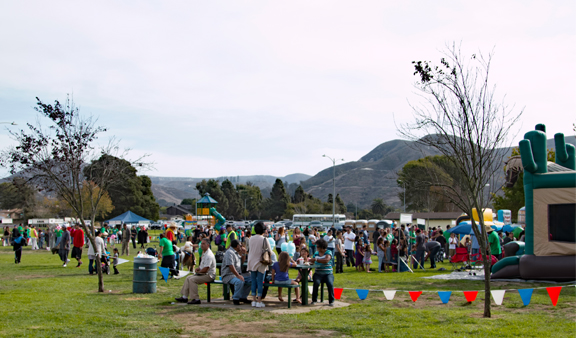 Overview of Church in the Park During the Carnival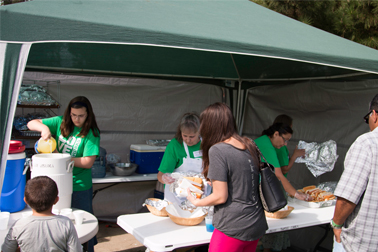 Churches have the option of providing/selling concessions (pictured above) during the carnival.