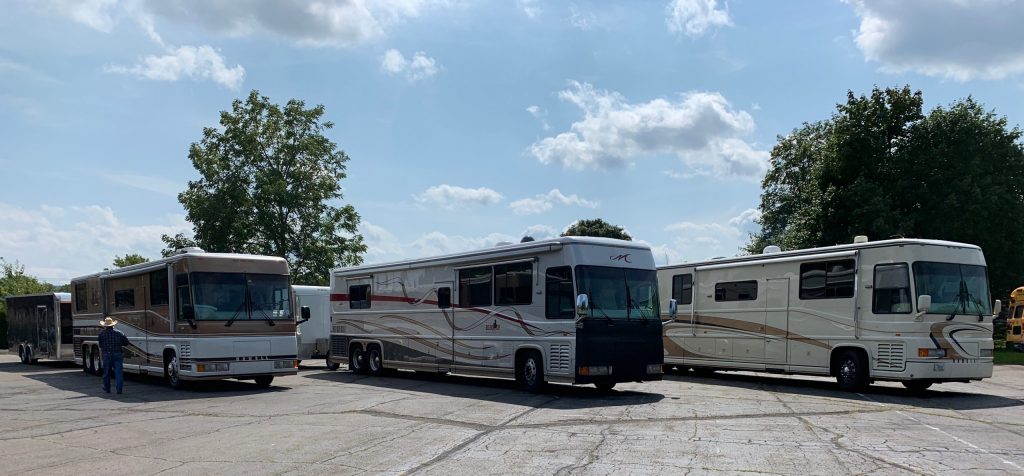 Make room when the Walker's come to town!
Meet the Round Up Ministries Team!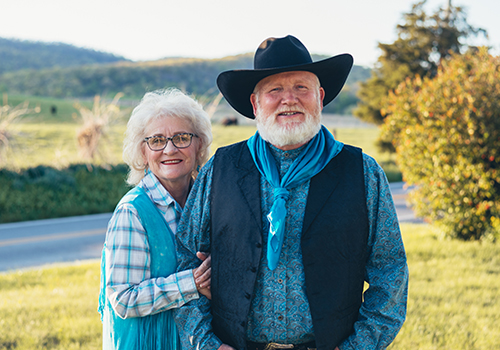 Kevin was saved at the age of 7 and as a teenager surrendered to preach under the ministry of Dr. Carl Hatch. Upon graduation from high school he attended Hyles-Anderson College. He graduated with the "Mr. Highlander" award in 1985.
Kevin worked as an assistant pastor in Dwight, Illinois for five years. In 1990, he began to work at a Christian camp, loving the chance to be able to influence young people for Christ. In the offseason, he would travel as an evangelist. In 1999, he left the camp to go into full-time evangelism.
Some of Kevin's hobbies are hunting, fishing, four-wheeling, and basically anything that has to do with the outdoors.
Kevin's Favorites:
A & W Root Beer
Oreo Cookies
Homemade Chocolate Chip Cookies
Homemade Cherry Pie
Milk Duds
Nature's Harvest Dark Chocolate Cranberry Trail Mix
Chips 'n Salsa
Altoids Small Peppermint Mints
Chick-Fil-A
Longhorn Steakhouse
BBQ
Loretta got saved at Shenandoah Bible Baptist Church in Martinsburg, WV at the age of 17. She surrendered to the ministry and attended Hyles-Anderson College and graduated with a Bachelor of Science and Masters of Education.
She has authored three books Possessing Peace, Invisible Hurts, and God is Crazy about Me! She has been speaking in ladies meetings for over 20 years. She speaks on a variety of topics but is best known for her ministry to those who have hurts of the past.
Loretta loves to read.
Loretta's Favorites:
Eight O'clock Coffee (Original Blend)
Diet Coke
Twix
Smokehouse Almonds
McDonald's Coffee
Starbucks
Lance Orange Peanut Butter Crackers
Joseph Carl & Katie Walker
Joe plays the mandolin and is the tenor singer for the Walkers. He graduated from high school in May of 2012, and is very thankful to be done with that stage of his life! Joe is a vital part of the team helping with Champ, the carnival and our music.
Some of Joe's interests include: horseback riding, motorcycles, knives, and guns.
Joe's Favorites:
Coke
Honey Buns
Pepperoni Pizza Rolls
Clementines
Taco Bell
Pizza Hut
Katie graduated from Hyles-Anderson college in 2010. She was a Christian school teacher in Arkansas when she met Joe. Her parents are missionaries to Africa.
Her interests are nail art, reading on the kindle, cooking, sewing, reading, singing, playing with her daughters and niece and nephew, and Joe.
Katie's Favorites:
Cheese crisp (whisps) crackers
Gluten free Oreos
Organic fruits
Gatorade zero
Diet Dr Pepper
Kept ice cream
Pepperoni
Carrots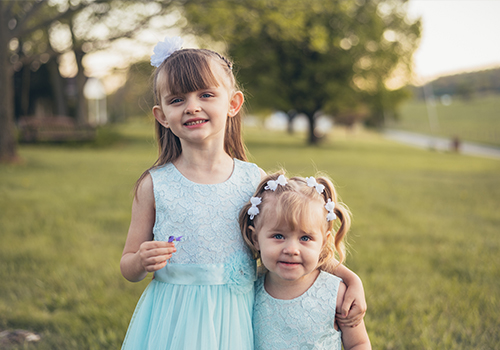 Ellie Belle & Charlie Sue Walker
Ellie Belle is a very pleasant child. She loves to meet new people. Walking around exploring is one of her favorite things to do. She loves to help anyway she can. She loves playing and laughing.
Favorites:
Apple Sauce
Canned Peaches
Bananas
Fruit Juice
Fruit and Grain Bars
Animal Crackers
Size 5T clothes
Minnie Mouse
Chicken Nuggets
Books
Baby dolls
Charlie Sue loves:
Animal Crackers
Bananas
Size 4 Diapers