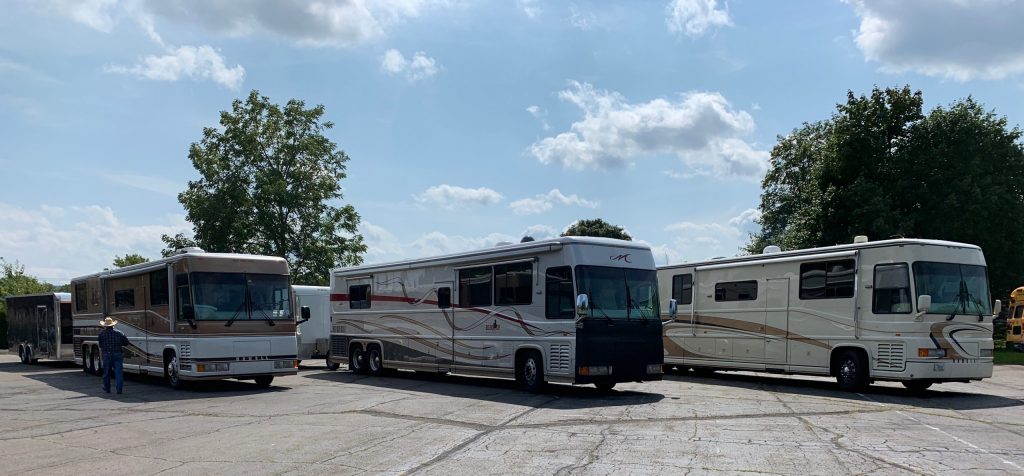 Make room when the Walker's come to town!
Meet the Round Up Ministries Team!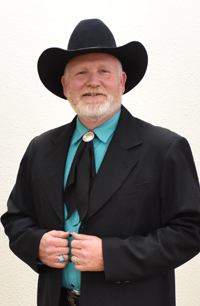 Kevin L. Walker
Ranger Walker
Kevin was saved at the age of 7 and as a teenager surrendered to preach under the ministry of Dr. Carl Hatch. Upon graduation from high school he attended Hyles-Anderson College. He graduated with the "Mr. Highlander" award in 1985.
Kevin worked as an assistant pastor in Dwight, Illinois for five years. In 1990, he began to work at a Christian camp, loving the chance to be able to influence young people for Christ. In the offseason, he would travel as an evangelist. In 1999, he left the camp to go into full-time evangelism.
Some of Kevin's hobbies are hunting, fishing, four-wheeling, and basically anything that has to do with the outdoors.
Kevin's Favorites:
A & W Root Beer
Oreo Cookies
Homemade Chocolate Chip Cookies
Homemade Cherry Pie
Milk Duds
Nature's Harvest Dark Chocolate Cranberry Trail Mix
Chips 'n Salsa
Altoids Small Peppermint Mints
Chick-Fil-A
Longhorn Steakhouse
BBQ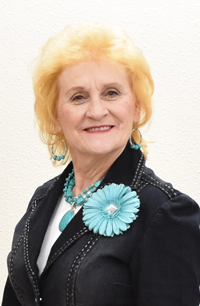 Loretta got saved at Shenandoah Bible Baptist Church in Martinsburg, WV at the age of 17. She surrendered to the ministry and attended Hyles-Anderson College and graduated with a Bachelor of Science and Masters of Education.
She has authored three books Possessing Peace, Invisible Hurts, and God is Crazy about Me! She has been speaking in ladies meetings for over 20 years. She speaks on a variety of topics but is best known for her ministry to those who have hurts of the past.
Loretta loves to read.
Loretta's Favorites:
Eight O'clock Coffee (Original Blend)
Diet Coke
Twix
Smokehouse Almonds
McDonald's Coffee
Starbucks
Lance Orange Peanut Butter Crackers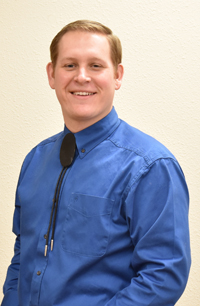 K. W. Walker was born on June 4, 1990 in Martinsburg, WV. His name is Kevin (after his Dad) Wilburn (after his Granddad). He is a great guy with an excellent spirit.
He has lots of interests. He loves to keep up with professional sports, whether it is basketball, baseball, or football. His favorite sport though is, of course, football. He is an avid fan of both the Indianapolis Colts and the Denver Broncos. He also collects knives and guns, and loves to go hunting whenever he has the opportunity.
K.W. has been a vital part of our ministry. He surrendered to preach at the age of 5. He plays the acoustic bass guitar and sings bass. He often preaches to the juniors and teens. He also schedules meetings, updates our calendar, and is in charge of Roundup Ministries finances. He is a graduate of Hyles-Anderson College.
Favorites:
Fajitas, chicken tender salads with LOTS of Ranch, steaks
Reese's Peanut Butter Cups
Anything with Peanut Butter
Cheezits
Cheetos
Ice Cream
Fast Food is McDonald's
Stride Spearmint Gum
Texas Roadhouse
Outback Steakhouse
Chili's
Longhorn Steakhouse
Barbara Lyn Walker was born on December 2, 1987 in Miami, Florida. Because she grew up in an area with a large Hispanic population, she learned Spanish at a young age. At the age of 12, she and her mother moved to her mom's hometown of Omaha, Nebraska, where Barbara was reached by Midwestern Baptist Church. After high school, she attended Hyles-Anderson College and graduated with an Elementary Education Degree in May of 2011. A week later she married her sweetheart, K.W. Walker!
Barb loves to draw, paint, read, and sing. She also loves whenever she has the opportunity to use her Spanish for the Lord. She enjoys face painting at our Cowboy Carnivals, and doing Chalk Art during VBS. She is the Subscription Manager for Christian Womanhood, and the Scheduling Secretary for Roundup Ministries. Since November 2, 2012, She enjoys being a mother to K.W's and her two children, Kevin and Lorelyn.
Favorites:
Blue Diamond Lightly Salted Almonds
Flavored Coffee (with flavored creamer )
Starbucks drinks
Reese's Peanut Butter cups
BBQ kettle chips
Favorite Fast Food is Panera and Chipotle
Outback Steakhouse
Kevin Jonathan Walker was born on November 2, 2012 in Merrillville, IN. He is all about animals! From komodo dragons, to peregrine falcons, to horses and cows, and his all-time favorite, the tiger, he is an animal fanatic! He also loves puzzles, playgrounds, and making new friends where ever he goes. As a member of the Roundup Team he goes out visiting just about every Saturday and rides Champ around as we invite people to church. He loves being silly, wrestling, having popcorn parties, and making everyone laugh!
Favorites:
Green apples, grapes, clementines
Cookies
Cinnamon Toast Crunch
Goldfish crackers
Ice Cream
Popcorn
Size 6-7 clothing
Anything to do with animals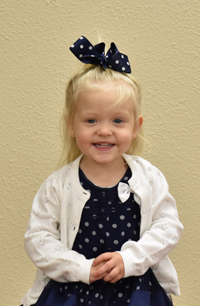 Lorelyn was born on January 15, 2016 in Kansas City, MO. She loves playing with her crazy brother and she loves Mickey Mouse! She loves to color and pretend she is a dog. She is a delight!
Favorites:
Chips
Grapes
Unsweetened Almond Milk
Cheerios
Size 4T clothing
Joe plays the mandolin and is the tenor singer for the Walkers. He graduated from high school in May of 2012, and is very thankful to be done with that stage of his life! Joe is a vital part of the team helping with Champ, the carnival and our music.
Some of Joe's interests include: horseback riding, motorcycles, knives, and guns.
Joe's Favorites:
Joe is on a restricted diet.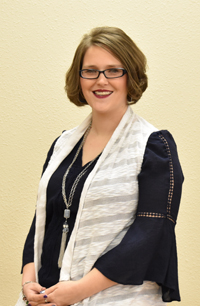 Katie graduated from Hyles-Anderson college in 2010. She was a Christian school teacher in Arkansas when she met Joe. Her parents are missionaries to Africa.
Her interests are nail art, reading on the kindle, cooking, sewing, reading, singing, playing with her daughters and niece and nephew, and Joe.
Katie's Favorites:
Cheese crisp (whisps) crackers
Gluten free Oreos
Organic fruits
Gatorade zero
Diet Dr Pepper
Kept ice cream
Pepperoni
Carrots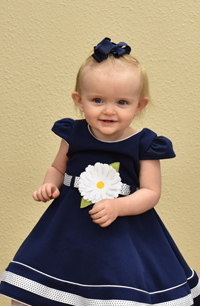 Eileen Annabelle (Ellie Belle) Walker
She is a very pleasant child. She love to meet new people. Walking around exploring is one of her favorite things to do. She loves to help anyway she can. She loves playing and laughing.
Favorites:
apple sauce
Canned Peaches
Bananas
Fruit Juice
Fruit and Grain Bars
Animal Crackers
Size 5 diapers
Size 3T-4T clothes
Minnie Mouse
Chicken Nuggets
Books
Baby dolls
Charlotte Suzanne (Charlie Sue) Walker
Charlie Sue loves:
Animal Crackers
Bananas
Size 4 Diapers
Enfamil Formula